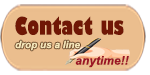 Classic Cars Info is a group of interlinked websites created by a group of classic car lovers whose overwhelming desire is to preserve the heritage left by these intrepid twentieth century pioneers of the UK and European car industry of the Fifties and Sixties- through the history of the great cars of the period, the people who designed and produced them.
In addition, our blog and glossary of terms web sites will provide an ongoing abundance of aids, suggestions and tips on how to maintain the presence of these great cars well into the 21st century.
Please join us in sharing our adventure- we hope you will enjoy our websites as much as we enjoy creating them. And please don't pass up on the opportunity to sign up for our weekly newsletter!
How to acquire, restore and maintain a Classic Car
Glossary of classic car restoration, repair and maintenance terminology
The renaissance age of the UK and European Car Industries
The golden decade of the UK and European Car Industries
All that's happening NOW in the world of classic cars.